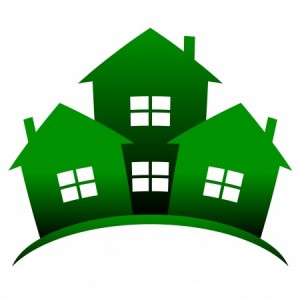 Property seems like the Holy Grail for investing to Australians, but you need to have a well formulated approach to be successful. This list of top 10 tips will help you on your way to property investing success.
1. Get good advice first.
If you see a financial adviser first before a broker, real estate agent, the bank and your accountant you will stand a much higher chance of finding the right strategy to implement your property plan (or larger property portfolio).
2. Understand your cash flow now and for the next five years.
Without some surplus funds, a steady ongoing income stream and a well-planned out property strategy, your property could be more of a burden than a blessing. So take the time now to consider all the options and map out your cash flow for even the worst-case scenarios.
3. Think about your tax options.
Do you need to save tax? If tax is your main motivation, then maybe consider a few other strategies, like salary sacrifice, instead. You need to be sure you are not investing for the wrong reasons and be honest with your reasoning. Tax variations can ensure that your tax refund is paid out to you monthly, which helps ensure that your affordability is in check. You can have this money held in your offset account, helping you make more payments on your mortgage rather than with the tax department until they release it to you.
4. Consider buying off the plan.
Depending on your strategy, think about buying off the plan, either in high rise inner city and 6km city radius or house and land blocks in growth corridors around large cities with infrastructure and good stable rental income. This will provide you with the ability to get some growth in a rising market before completion.
5. Do the numbers so you know the risks
You need to crunch the numbers to know where you stand. Know what Loan to Value Ratio (the value versus the amount needed to borrow) and Debt Services Ratios (the income required to service the loan) are, figure out your borrowing capacity and learn how to keep Lenders Mortgage Insurance (an insurance on the bank loans that the bank charges if you lend over 80% of the value of the property) to a minimum, capitalising it if need be but always ensuring you can service it and that your rent will steadily increase over time. Ensure your surplus cash savings buffer will cover any weeks of lost rent.
6. Follow a tried and tested methodology from an expert property strategist.
Why learn the hard way? You can use the right business model for your objectives. This will help you with those things that you may think you know, but are not absolutely sure of. You don't know what you don't know so beware and ask for advice. But beware of property strategists touting get rich quick schemes. Ask your friends and family if they know of anyone who is successful in investing in property. Then get in touch with them.
7. Vision
Vision is something that most investors need. This is paramount to ensuring you can have a long and healthy relationship with your investment decisions. Consistently having your eye on the prize will help ensure things go well for you. Limit your emotional decisions and be led by the facts, the numbers and the investor mindset.
8. The eight step property criteria
Do you know the 8 things to look for when buying a property? There are books on this and any property adviser should be able to provide you with the details. One worth noting now is Valuation – these often come in short on off-the-plan properties, so be aware of it, it does not mean that's all the property is worth. A property is worth what someone is willing to pay for it, for example a property might be up to $60,000 short because a bank is "debt heavy" in one area. You will need to look at other options at this point which will help you continue with the process.
9. Review and renew
Only you can decide when it's time to review your investment, but my suggestion is annually or when the tenants renew or change. If you have long term tenants then ensure you still consider your refinance needs, structuring and level of rental income is keeping up with the market.
10. Curb obsession
Once you get bitten by the property investing bug, it can be hard to let go. But you need to make sure you have a balance between work, investing and your life! So be careful not to let it become an obsession.
Once you start understanding property investing, it can be a lot of fun. Hopefully, you will find the next property will come along at the right time, now that you are better equipped in understanding when and where to buy.
Have fun, good luck and speak to us today, we would love to help.
Louise
PLEASE NOTE: The information contained in this article is of a general nature only, does not take into account your particular objectives, financial situation or needs. Accordingly the information should not be used, relied upon or treated as a substitute for specific financial advice. Whilst all care has been taken in the preparation of this material, no warranty is given in respect of the information provided and accordingly neither My Adviser Pty Ltd, Lyfe Academy nor its employees or agents shall be liable on any ground whatsoever with respect to decisions or actions taken as a result of you acting upon such information. Your privacy is important to us.