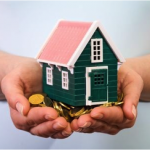 Every now and then I wake at midnight wondering what the share market is doing. Do you ever feel that pang of angst and go and check your super or account balance?
As super is mostly controlled by fund managers and governed by federal government it's important to know what's being decided for your money. Understanding the basics of super can be very helpful. If you do not have these basics in your super, then this is a great place to start …
Managed funds are the primary investment vehicle for what the industry calls My Super default accounts and are initially set up under a 'lifecycle investment strategy'. This means your investment strategy will automatically change in your super according to your age. Is this what you want to have happen? It may be … but if not, how do you take back some control?
Getting to select your own investment strategy or portfolio within industry, retail and institutional (wrap) funds whereby a financial adviser can set you up with the right investment portfolio based on your investment risk profile and comfort level is the next stage. Some can include direct shares too. Again is this something you are wanting? Someone else to control your money? Maybe so and that's great and a good place to be if you are too busy to manage this yourself.
But if you're serious about taking maximum control of your money and financial investment decisions then a SMSF (Self Managed Super Fund) may be a great option, not only because of the flexibility it provides but also as you can acquire and leverage investment property within it.
The investor has the power to buy, sell, renovate, refurbish, select tenants, select rental income, adjust the level of gearing and more. This is in direct contrast to other asset classes, such as listed property trusts (LPT) whereby the reliance is on someone else to make these decisions and they are commonly outside of most investor's strategy.
Ultimately whichever platform you choose, be sure it is one that you are comfortable with and provides the ability for you to still maintain a certain level of control. No one else will look after your money as well as yourself!
About the author;
Jason Agnew
BHMAcc / Part CIMA / DFS (FP) / GradDip Const.
Real Estate Agent Qld – Licence No: 3702512
LYFE PROPERTY
Under the brand of Lyfe Academy, this husband and wife team, Jason & Louise, have grown the Lyfe Group to incorporate financial education, financial planning and property investment.
At Lyfe Property our team aligns your goals and objectives with your investment strategy. We educate, support and mentor you through your personal program and ultimately create you long term, sustainable wealth. We take the guess work out of property investment.
Building your family wealth, one property at a time.
The information contained in this article is of a general nature only, does not take into account your particular objectives, financial situation or needs. Accordingly the information should not be used, relied upon or treated as a substitute for specific financial advice. Whilst all care has been taken in the preparation of this material, no warranty is given in respect of the information provided and accordingly neither Lyfe Academy, Lyfe Planning, Lyfe Property nor its employees or agents shall be liable on any ground whatsoever with respect to decisions or actions taken as a result of you acting upon such information.