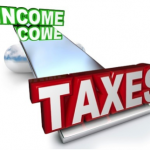 For those wanting to really ensure a great nest egg for retirement, being conscious of paying too much tax early on is critical in making the most of your money
Superannuation in conjunction with residential investment property are perhaps the most tax effective vehicles that can be used by Australians to build their wealth. With a maximum tax rate of 15% it is enticing for most. This tax rate drops to 0% in the pension phase. Capital gains tax is a major consideration outside of superannuation however a capital gain on a property that has been held for more than 12 months, within a SMSF has a maximum tax rate of 10%; or 0% if in the pension phase. This can potentially save you hundreds of thousands of dollars.
SMSF are incredibly favourable for this very reason and a fantastic starting point to get your money working better for you.
About the author;
Jason Agnew
BHMAcc / Part CIMA / DFS (FP) / GradDip Const.
Real Estate Agent Qld – Licence No: 3702512
LYFE PROPERTY
Under the brand of Lyfe Academy, this husband and wife team, Jason & Louise, have grown the Lyfe Group to incorporate financial education, financial planning and property investment.
At Lyfe Property our team aligns your goals and objectives with your investment strategy. We educate, support and mentor you through your personal program and ultimately create you long term, sustainable wealth. We take the guess work out of property investment.
Building your family wealth, one property at a time.
The information contained in this article is of a general nature only, does not take into account your particular objectives, financial situation or needs. Accordingly the information should not be used, relied upon or treated as a substitute for specific financial advice. Whilst all care has been taken in the preparation of this material, no warranty is given in respect of the information provided and accordingly neither Lyfe Academy, Lyfe Planning, Lyfe Property nor its employees or agents shall be liable on any ground whatsoever with respect to decisions or actions taken as a result of you acting upon such information.